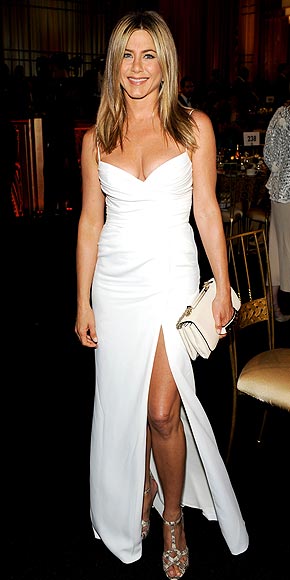 2012 JENNIFER ANISTON Looking for a dress so head-turning it'll cause whiplash? Snag a white high-slit gown just like Jen's, which is leg-baringly similar to another famous lady's dress. Then add strappy sandals and a chic clutch (hers is Valentino, but the ones at left are a tad more accessible!).
This is the recent glam phone of JA that I saw. And it is compared to AJ's oscar popular dress. I suppose being a JA fan, I can say that her pose is a bit more stylish and glamourous. But really, why would they be compared is like
ravensburger jigsaw puzzles
to me.
*****