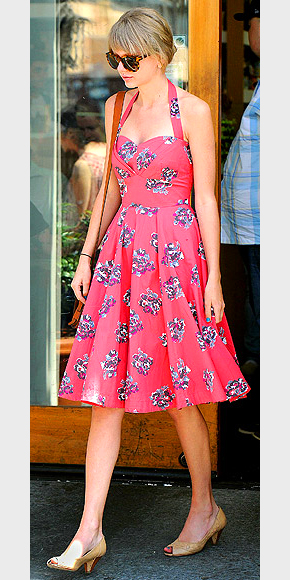 TAYLOR SWIFT Ready to get retro? Emulate Taylor's sweet look with a vintage-style floral-print halter dress and accessorize it with ladylike kitten heels and a country-ish crossbody (hers is Patricia Nash).
I have always admired Taylor Swift's dressing style - stylish and glam. This is one of them. I particularly like the pumps. I have wanted to buy a pair but where to buy them that fit my requirements? It's easier to find
where to buy iPad 2
. I suppose I just have to scour all the shoe shops that I know to find what I really want.
*****