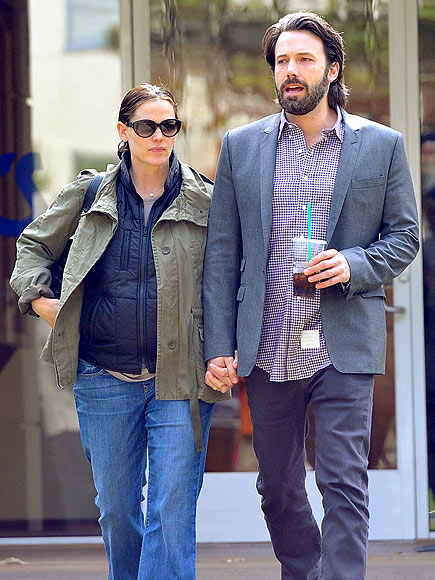 2012
HOLD ON
Proud papa Ben Affleck leaves the kids at home Friday, heading out hand-in-hand with with wife Jennifer Garner in Brentwood, Calif.
So far, this is my favourite photo of JGA post-baby. They sort of looked haggard but by far happy. What with taking care of 3 kids, one must get exhausted at one point. But hey, they are not on constant hold of
htc desire hd
, so they must be having a ball albeit tired.
*****