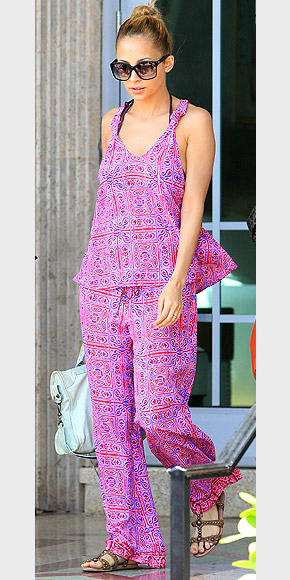 NICOLE RICHIE
The designer shows she isn't afraid to make a statement, pairing a printed purple tank with matching flowy pants while leaving her Miami hotel.
I'm the one for comfort and ease so this getup I like for those reasons. Well, I wouldn't really consider wearing
nursing scrubs
around just to be comfy.
I also like the colour and the style - punk. It does look like jammies but very tasteful.
*****