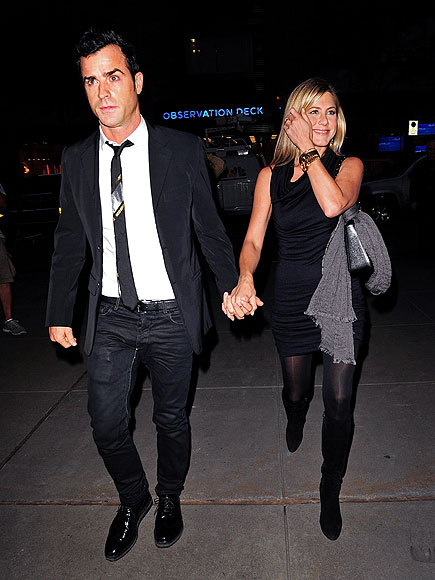 2011
HANDS ON
Jennifer Aniston stays in step with boyfriend Justin Theroux while out and about Thursday in New York City.
I noticed that JA and JT are always wearing matching outfits and most of the time are in black. They're in tandem, I'd say. Sweet. Jen seems to be acquiring JT's rugged style.
Just read tonight that this pair just bough a staggering priced painting in an auction. Whew! The
Best tablet
then is just a coin worth.
*****