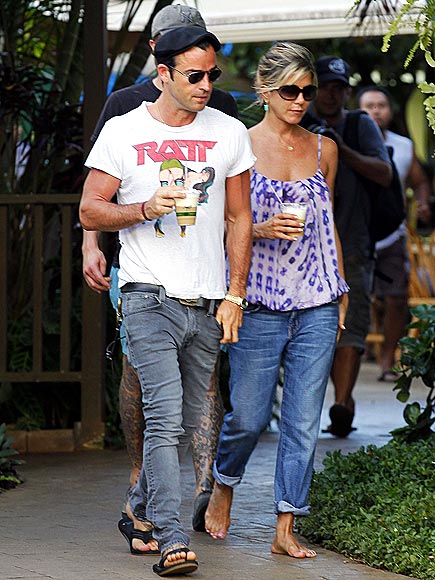 HANG LOOSE

Jennifer Aniston and boyfriend Justin Theroux get into the island groove Thursday while continuing their romantic Hawaiian getaway on Kauai.
Just one of the latest pics of the couple vacationing in Hawaii. I read rumours that their relationship is a fluke, just a publicity for the movie Wanderlust. But really, the lead roles in the movie are Paul Rudd and Jen so why is the publicity fall on Justin's sholder then?
As a Jennifer Aniston fan, I am just very happy and after so many years, she's happy again although, that sounds wrong as I am sure she's been happy all these years. Well, it really has something to do with being with somebody that loves her and she loves back more like a double blade (band saw blades).
*****