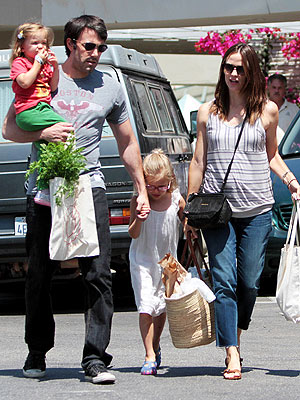 Jennifer Garner and Ben Affleck are getting ready for another baby!

The couple, who are parents to two daughters – Violet, 5½, and Seraphina, 2½ – are "thrilled" to be expecting their third child, they confirm to the Associated Press.

Garner and Affleck, both 39, have each spoken of being hands-on parents. After Seraphina's arrival, Garner said juggling acting and motherhood gave her a "split personality."
This is a lovely news for the Affleck-Garner family. They've been growing their family. They could be hoping for a boy, I reckon so at least Ben has somebody on his side. They're a picture of happy family and always shopping (could there be
halloween prop
this early?).
*****