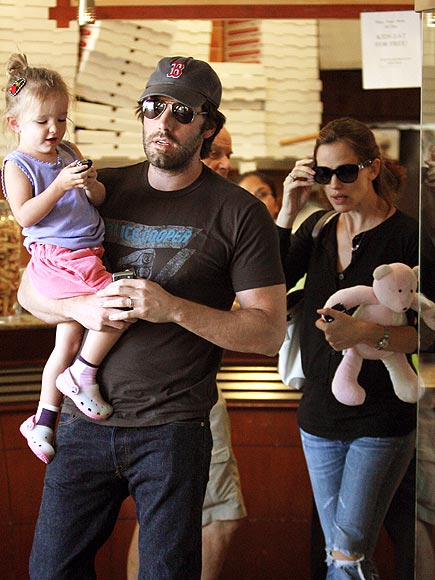 BREAKFAST CLUB
Ben Affleck and Jennifer Garner enjoy a low-key breakfast with daughters Seraphina, 2, and Violet, 5, (not pictured) in Pacific Palisades, Calif., on Friday.

Another new photo of my favourite celeb family sans Violet (in the photo, that is). They're always great and look happy (even if they just seem to shop for
truck tire chains
). Seeing them like this and especially Jennifer not dolled-up, makes her fans think that she's just like one of us (with Mummy moments).
*****