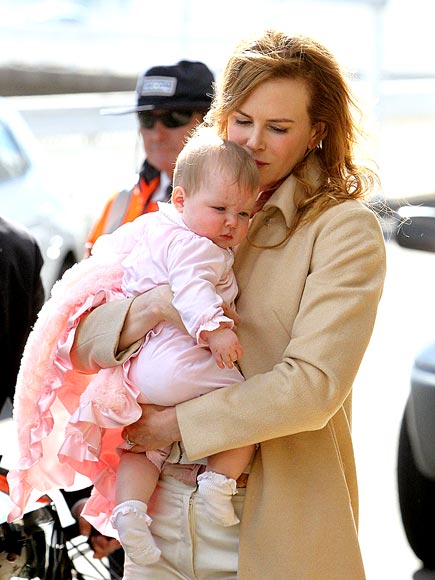 BUNDLE OF CUTE

That's one precious carry-on! Nicole Kidman holds tight to 6-month-old daughter Faith before boarding a flight out of Australia's Sydney Airport on Wednesday.

This is the first (rather second) photo of baby Faith that I saw on the net. She's such cutie but frowning a bit that makes you wonder what is in her mind. A
car gps
is far from her mind I am sure.
*****