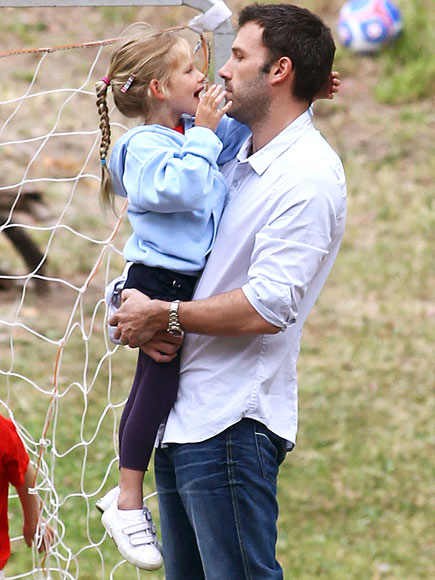 BEN & VIOLET AFFLECK

What's the goooaaal? For Violet Affleck, 5, it's squeezing in some face time with dad Ben during soccer practice last June at a Brentwood, Calif., park.

One of my fave celeb Dads not counting my fave celeb family. Just apt for Father's Day in the Philippines and in the US. Not in Oz though. Father's day here is on September. Thankfully today, I checked FB and saw some of my friends' update about father's day that I sent an sms back home just tonight. I should
buy cigars online
as I'm sure my Dad hasn't tried some fancy stuff yet but there are other easy options.
*****