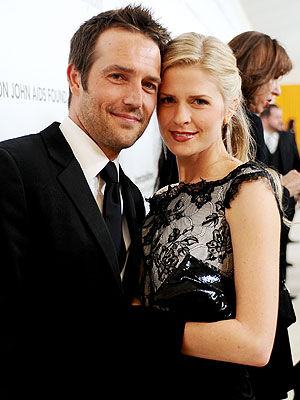 Michael Vartan is off the market thanks to a serendipitous trip to the grocery store.

The former Alias star married Lauren Skaar, whom he met two years ago at a Whole Foods in L.A., at The Resort at Pelican Hill in Newport Beach, Calif., on Saturday.

"My family was thrilled," Vartan tells PEOPLE. "They love Lauren and could not be happier. Now all my mother talks about is grandchildren."

Adds Skaar: "Our families both took an immediate liking to our partners and knew probably before we did that this was serious and going somewhere."
Michael Varta is one of my favourite actor - well as to looks that is. I first became a fan in the movie Monster in Law and just last week, I watched Never Been Kissed. He was sure a hunk there.
*****