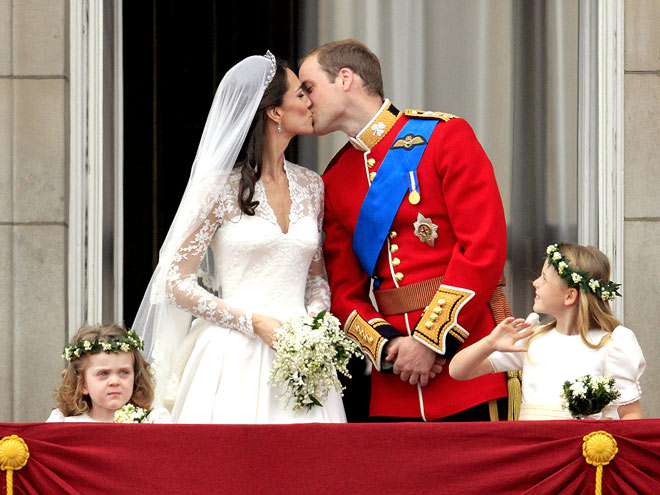 THE KISS

It's double happiness for William and Kate, who kiss not once but twice on the balcony at Buckingham Palace – much to the delight of the crowd gathered below. William's mum and dad shared their first public kiss at the same spot 30 years earlier.

I'd consider this the kiss of the century.. or shall I say kisses as they did twice to the delight of the crowd. Did I say the bride and groom are beautiful and handsome but that's another story. But I can't help to notice Will's balding head and yet Kate is very far from
top anti aging products
.
*****