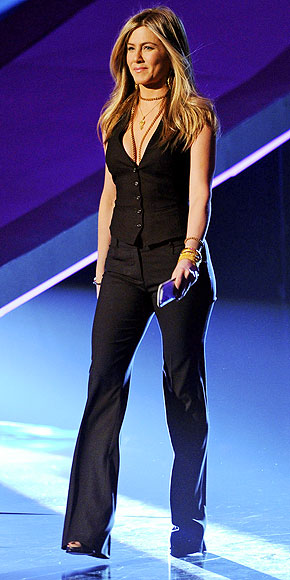 JENNIFER ANISTON
The ageless actress flaunts her famously rockin' bod in a Dolce & Gabbana pantsuit with plunging sleeveless tuxedo vest and layers of antique gold Fred Leighton necklaces to present.
Well, some would say boring but I say classic and unique. Jen is always there on her own style. A signature look that she has perfected. I always love the way she looks and the accessories.
This reminds me that I have been watching Friends in youtube. I missed the series. I'll have to buy the whole series soon.. and for prenatal vitamins
click here
. I'm not preggy, I'm just inspired by all these celebs for having new babies this year.
*****