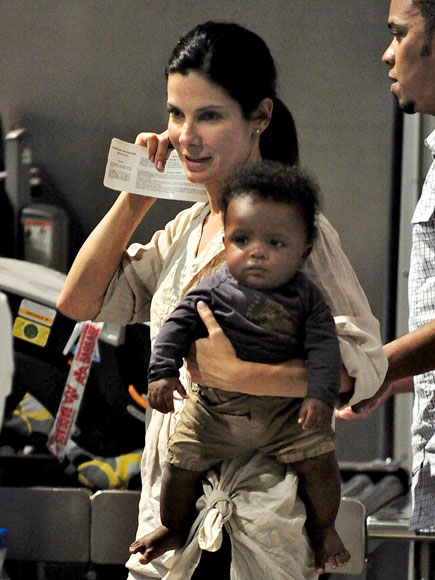 PRECIOUS CARGO
What a lovable little guy! Sandra Bullock holds tight to her then 6½-month-old son Louis at the Austin-Bergstrom International Airport in Texas in July. The actress had a roller coaster of a year, winning an Oscar, filing for divorce and adopting her little "Cajun cookie" from New Orleans.
One man left, another comes along. I think, that's what happened here. He's a lovable boy. Gorgeous too! No need to use
GenF20
, as it look like he loves his food.
*****