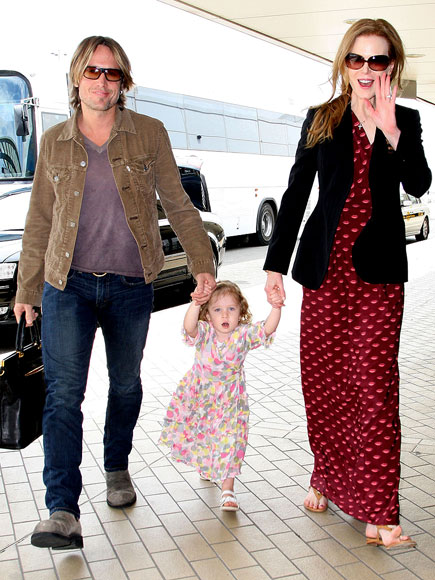 THREE FOR THE ROAD
After a few days of fun and relaxation Down Under, Nicole Kidman, Keith Urban and daughter Sunday, 2, depart Australia from Sydney Airport Thursday.
Yes, aside from the Afflecks, these are my favourite couple/family. It's lovely to see them all together in one photo. I'm really a sucker for happy family celebs as you can find few these days.
Now, onto something important for this holiday season. The
shari's berries chocolate
. I wonder where can I get it here from Down Under. Have to check out online for this. I checked at the shops today for some berries for cooking but I reneged on the last minute opting for ready to prepare food. All for the best anyway.
*****