as always her winning smile is just at the top.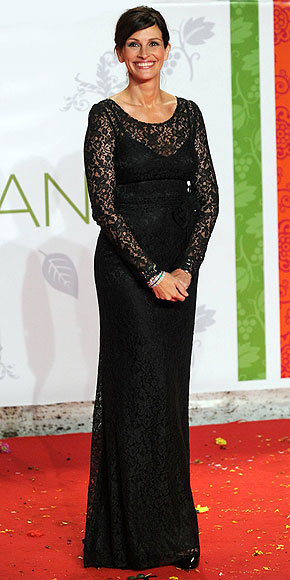 JULIA ROBERTS
The Eat Pray Love star cuts a statuesque figure in a classic black lace Dolce & Gabbana gown and Bulgari jewels at the Italian premiere of her movie.
I'm a fan - not really big but I own dvds of some of her movies. It seems the latest flick that she's starred is a big hit. I won't be the first one to put my hands up to say I will watch the film. I read the book and that's just about it. I'd rather do up my opp on
weight loss diet pills
. I don't want to be disappointed.
*****