Hilary Duff's NHL-playing fiancé, Mike Comrie, knows how to give good ice.

A source close to the Edmonton Oilers center, 29, tells us that the engagement ring he gave the former Disney star, 22, cost—gulp—$1 million...

The source tells us that Comrie bought the 14-karat princess-cut sparkler in Las Vegas.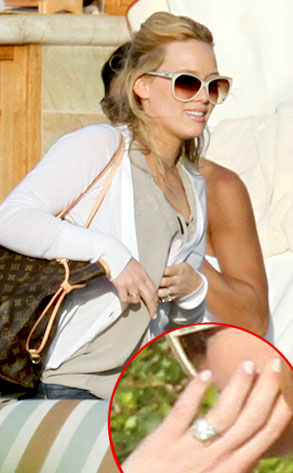 I'm not really a fun of Hillary Duff but when I saw the news above, I gasp. Thoughts running on my mind – isn't she still young? Maybe because the last movie that I saw her in she was a school-girl. Oh well, as I've said I'm not a fan so I don't poke my nose in her life (says someone that doesn't need
allergy relief
even poked her nose to something).
But the bling is huge – wouldn't stay up right though, it will always be lopsided if you have small finger. Lol.
*****