I didn't really think I am fanatic. I have favourite actors, artists, athletes and sportsmen and women, leaders – political and spiritual, author, etc. But my admiration revolves around watching their film or games, listening to their music, reading their books or anything they wrote – all done in a mild fashion and only in my spare time. Never did I realise that I have to follow their everyday lives – of course only what's available on the net or paper.
I've went through phases of favourite people.
There's Nicolas Cage. Seen some of his worth-watching (my opinion) flicks.
Luke Wilson. I used to have his photo on my office desk back in the Philippines.
Eric Bana. Oh, how Troy brought him to my senses. I've followed him all over the net for a time.
And many more. All of them fade in and out of my fancy. I still check them out sometimes.
But these are my new found "everyday click" people.
Roger Federer. My ex-boss/friend brought back home a magazine with Roger in the cover from the US and since then we shared notes about RF. I moved to Oz where people love sports so almost every tennis tour is aired even in free tv – I get to see him play every major tournament. I have yet to see Australian Open but as long as it is in Australia, I never loose hope that I might see him sometime. I check his website when I'm free almost everyday – followed his games and personal life. Although, I must admit that when Roger played the finals in the Australian Open against the Cypriot Marcus Bagdhatis, I rooted for the latter. Only because he was the underdog. Don't we all care for the underdogs?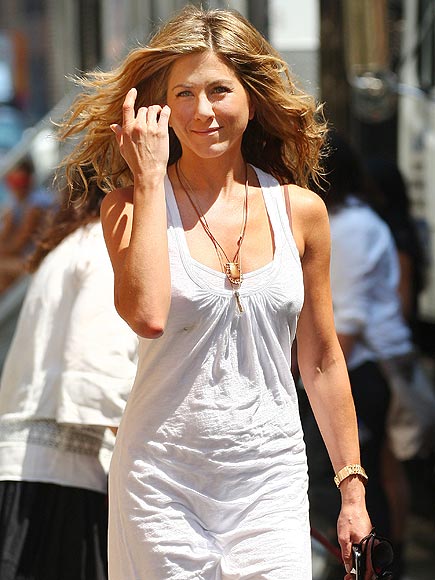 Jenifer Aniston. Friends was aired here and I seldom miss it. We have to be home by 6:30 weekdays – that even when I was already working. She's not really my favourite in the show – as I like them all there. Then, Brad left him (that's how I get it because he was with Jolie right away). In my mind, I have to care for this woman (in my own little way) because she needs it. She may not know it, I don't mind. I'm happy with what I'm doing. I bought magazines with her in it – although I'm boosting the profits of the publishing company and even if what's written is bordering on goss, it doesn't bother me. I don't claim that I know her from what I've read as they might bear the truth or might not. Stop explaining, you. I just care for her because for me she's nice and it might be a point in her life when she needs somebody to pray for her. I pray for her sometimes that she'll be happy. That's what fans do, right?
And the latest.. drum roll, please!
Sarah Geronimo. I used to be her fan but not to the extent of what I am now. I just watched her segment in ASAP. End of story.
Now? It all started with me buying her movie AVSL during our holiday in RP. I soo soo soo like it – seen it more than 10 times. I spent countless hours on the internet looking for a free viewing of the sequel movie – YCML. And I did found one – yehey (although, they closed shop the last time I checked – what a shame as I have referred it to my friends, haha). YT provided hundreds of resources and materials for Sarah's concerts, MTVs, guestings, ASAP clips and so many more. The other fans are so generous to share without fear that there might be copyright infringements. I check abs-cbn sites just to get titbit of news about Sarah as well as her fans' sites almost everyday.
I confess, this is by far the extreme that I have done for the person that I look up to (I really want to say, I care for). I know this too shall pass like my other craziness and all the other things that we don't want to expect that happened in our lives. For now, I'm on high! Adik!